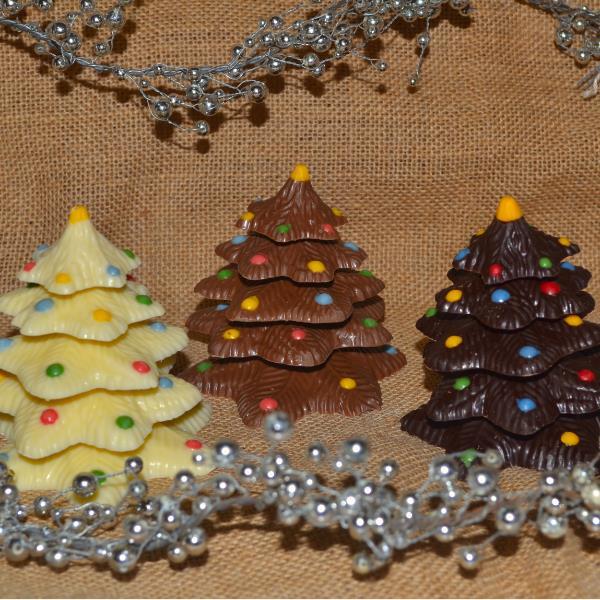 Chocolate Christmas Tree
Recommend to a friend
Description

Choose your favourite flavour of chocolate to be made into these Chocolate Chrsitmas trees with coloured boubles. The perfect stocking filler, or secret santa gift. The tree is carefully packed into a gift bag with a gold ribbon to finish it off. Our dark chocolate tree is vegan friendly!

100% sustainable and traceable cocoa - Cocoa Horizons

We use premium British Chocolate with no added palm or vegetable oils and the cocoa is 100% sustainable and traceable under the Cocoa Horizons program.