With Father's Day just around the corner, have you ever wondered how the special day came about?
Like many traditions, the celebration of Father's Day UK did not originate in the UK, but in the USA.
The history of Father's Day began in the USA in the early 20th Century, with the idea of a special day to honour fathers and celebrate fatherhood introduced by a woman called Sonora Smart Dodd.
Sonora was inspired by the American Mother's Day celebrations to plan a day to honour fathers. She wanted Father's Day to be on June 5th, which was her own father's birthday, as a tribute to him. She petitioned her local community and government to mark the special day to honour fathers and fatherhood and Washington state celebrated its first Father's Day in June 1910!
Now over 100 years old, Father's Day is now celebrated in the USA, UK and many other countries worldwide. The celebrations in the United Kingdom are thought to have been inspired by the American custom, and the most popular day for celebrating is the third Sunday in June, as we do in the UK.
So, with not long to go until Father's Day, have you got your gift sorted ready to celebrate and honour your Dad, Grandad or another Fatherly figure? We know they can be tough to buy for, so we've popped together a list of some of our favourite items to gift this Father's Day that are sure to please - everyone loves receiving chocolate!
Our Gift Ideas
Boxes of chocolates
Treat Dad to one of our delicious boxes of chocolates! From our Inspired range to the Dessert Collection, we have an impressive range of handmade chocolates ready for you to buy. Choose from our premade boxes - our Boozy Box is a particular favourite, featuring a Brandy Truffle, a Rum Barrel, a Whisky Truffle and a Beer Barrel - or create your own and build a box with all his favourites - if you're lucky, he might even share!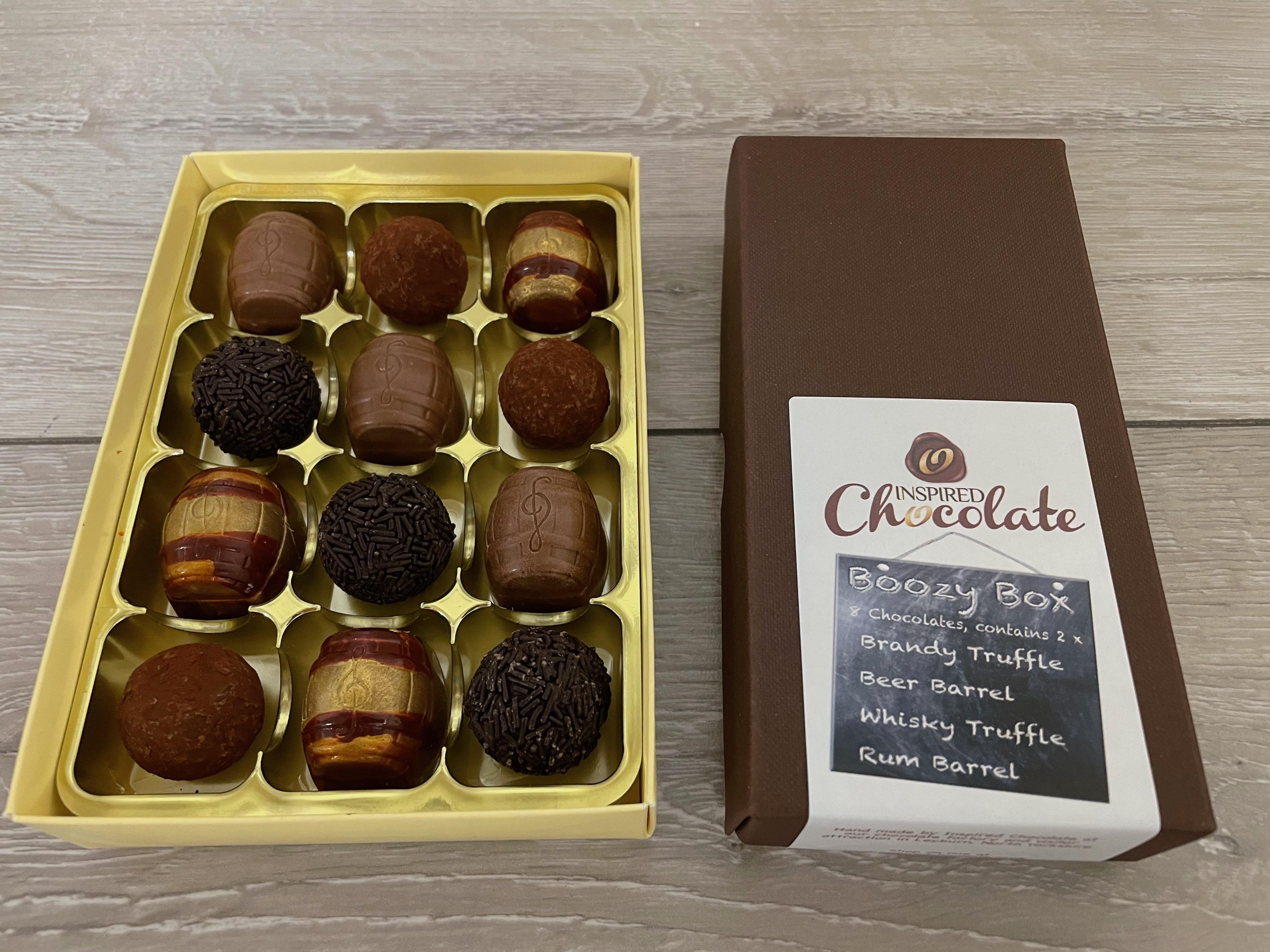 Chocolate Experience Gift Vouchers
If your Dad likes to get stuck in, why not treat him to a Chocolate Experience? This gift is perfect for chocoholics as you can spend the session with our chocolatiers and surrounded by chocolate! The experiences include making and decorating some delicious goodies before taking them home to enjoy. Our Truffle Making voucher is for 2 people and would make for a great afternoon together - chocolate and time with loved ones, what could be better!
Novelty chocolates
Our range of chocolate novelties make delicious gifts for anyone who loves chocolate! Made from our premium handmade Belgian chocolate, there's truly something for everyone no matter who you're gifting.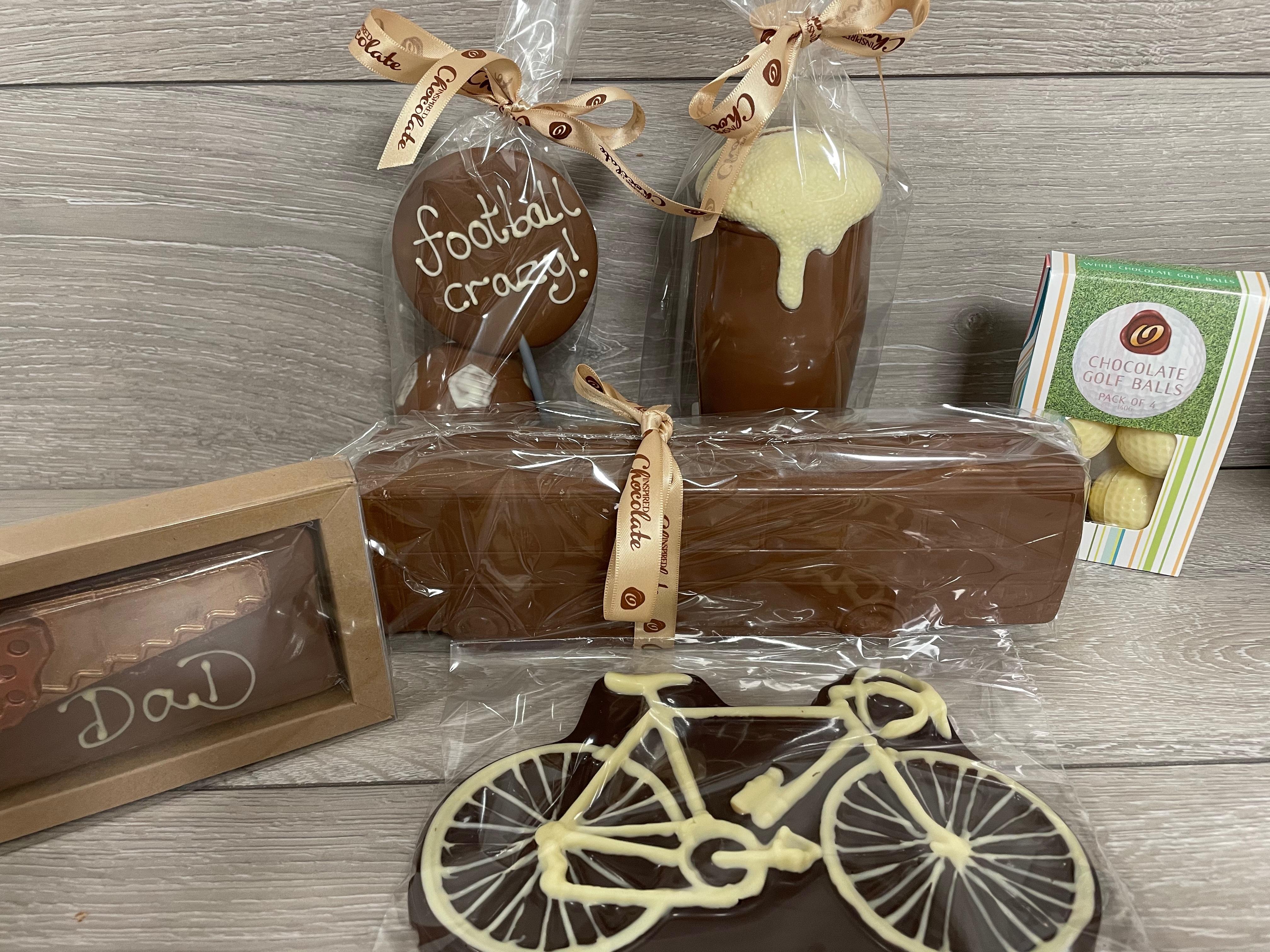 You could go traditional and gift him our Dad Bar, handmade with 'Dad' piped in white chocolate with one of 4 assorted tools. Or, hit two birds with one stone and appeal to his other interests - like biking, pizza, or beer - only in chocolate form!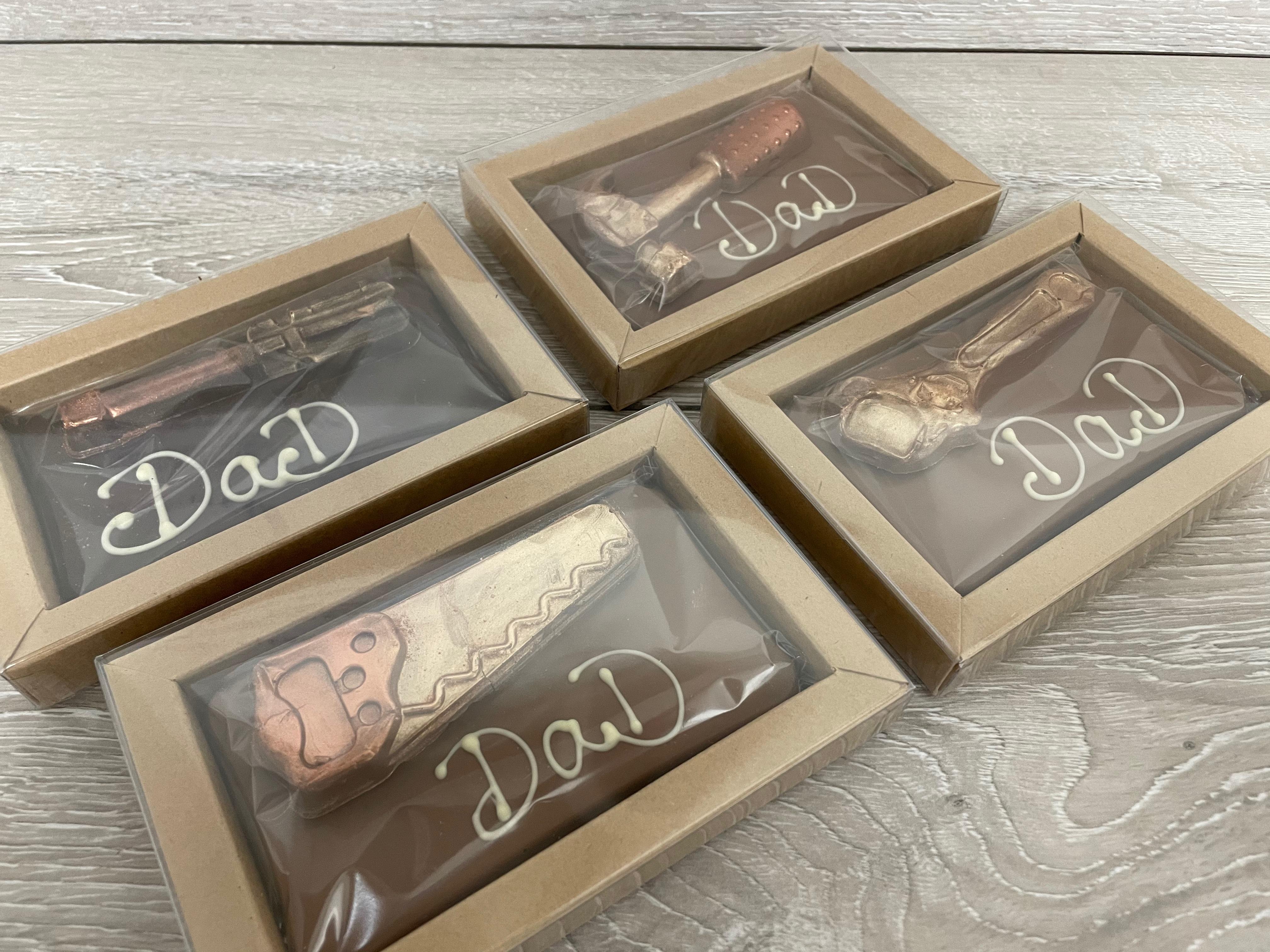 Personalised bar
If that's not quite special enough, sometimes a personalised message is just the ticket. You can make your chocolate gift extra special by adding a personalised message, all handwritten by our skilled chocolatiers. What will your message say?
Hampers
Whether for a gin, wine, or just chocolate lover, we have indulgent hampers to treat everyone - they're perfect to show someone how much you love them! Our hampers are filled with all sorts of yummy treats, including delicious chocolates, some of our yummy truffles, and a tipple to pair them with. You'll certainly be the favourite after gifting one of these!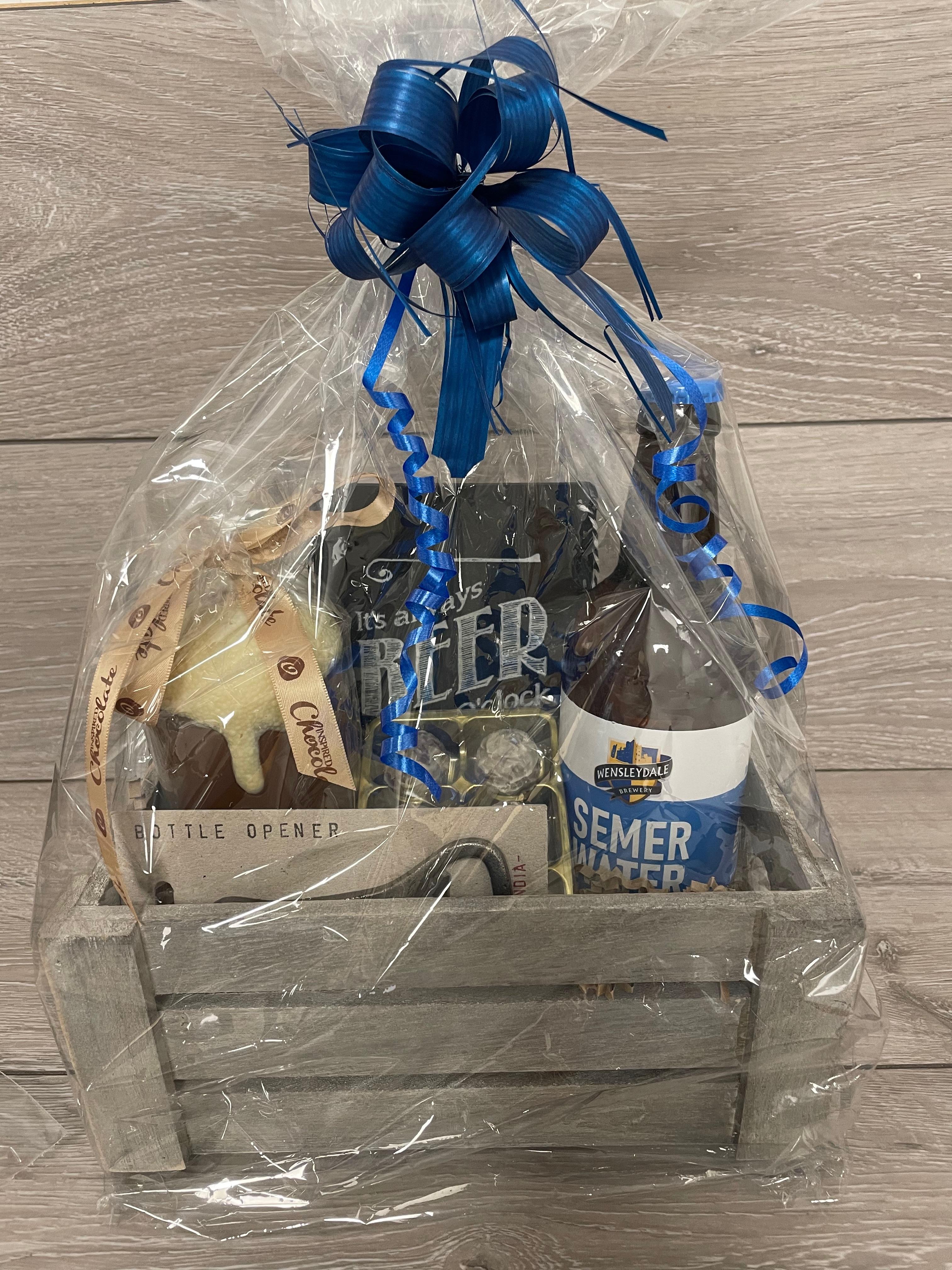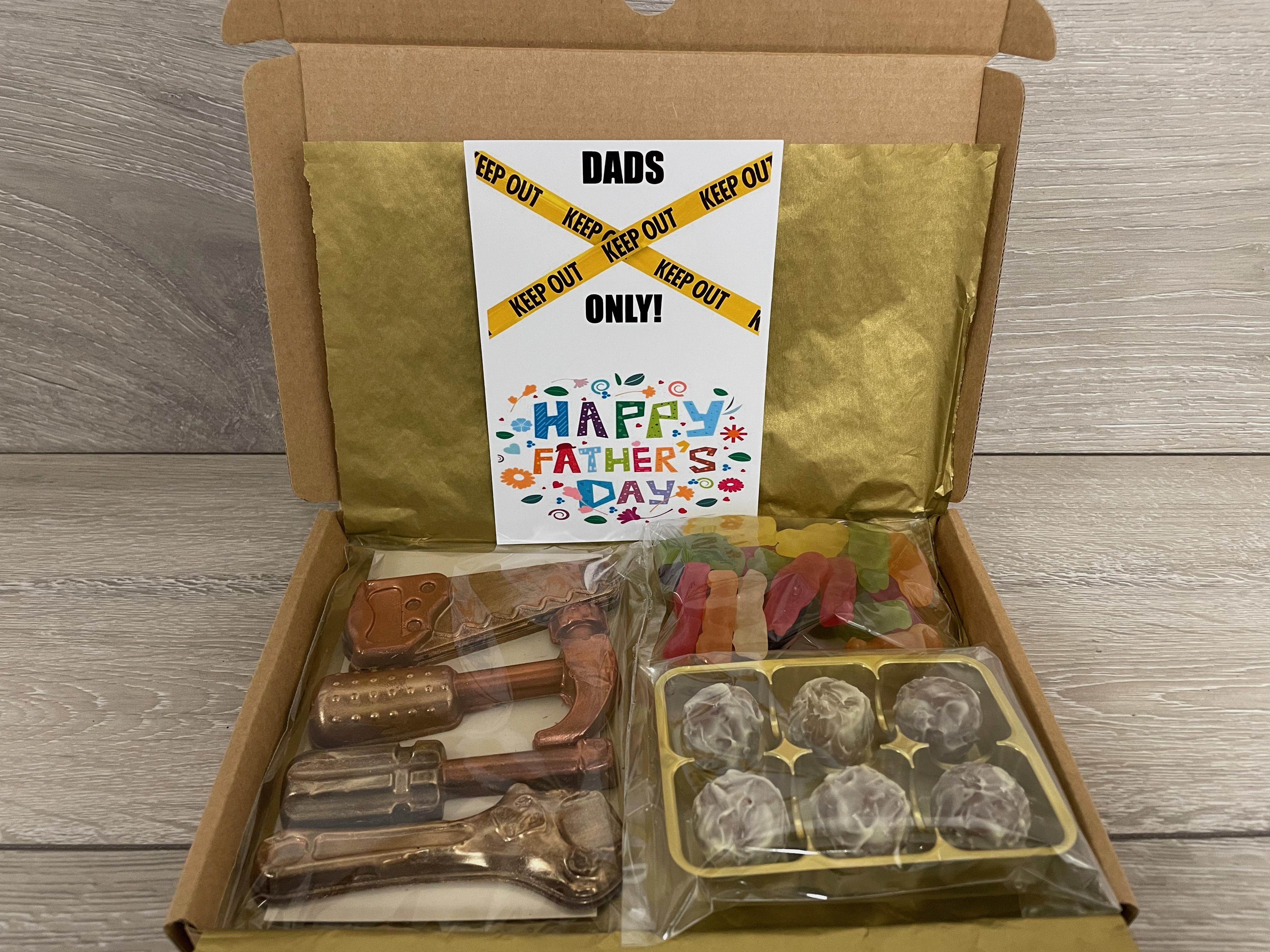 Browse our full Father's Day collection here and grab the perfect gift - there's not long to go now!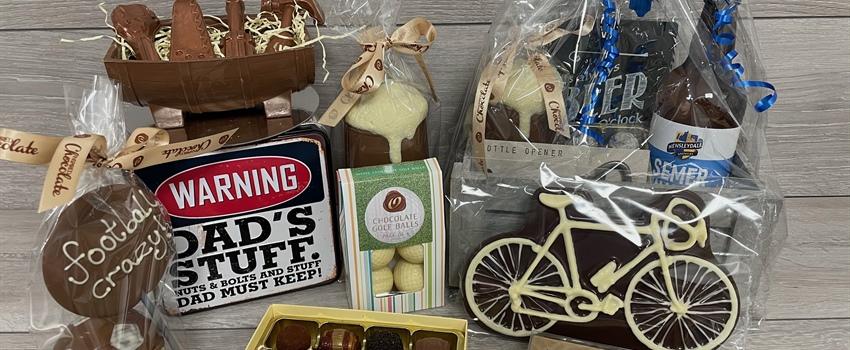 Richard Warne
Editor