Hot Chocolate bombs sure have taken over at the factory. We saw this creation becoming more and more popular on social media, so we thought we would try it for ourselves… Well we weren't expecting it to take off quite like it did. We started off by ordering a couple of moulds and making a handful of day, we then uploaded the product to our website and other selling platforms, within a week we realised, WE NEED MORE MOULDS!! Inspired Chocolate is now in full Hot Chocolate Bomb Production.
So a Hot Chocolate bomb is a sphere shaped hollow chocolate with marshmallows filling the inside. To enjoy the bomb you heat up some milk and pour over the sphere then sit back and watch the magic happen, the marshmallows will explode when the chocolate melts, it also tastes AMAZING!!
Did you know?
We use premium Belgian chocolate that is 100% sustainably sourced through Cocoa horizons programme.
Hot chocolate bombs are perfect for a stocking filler, a secret santa gift, or even to be enjoyed on a cozy lockdown night in watching a film.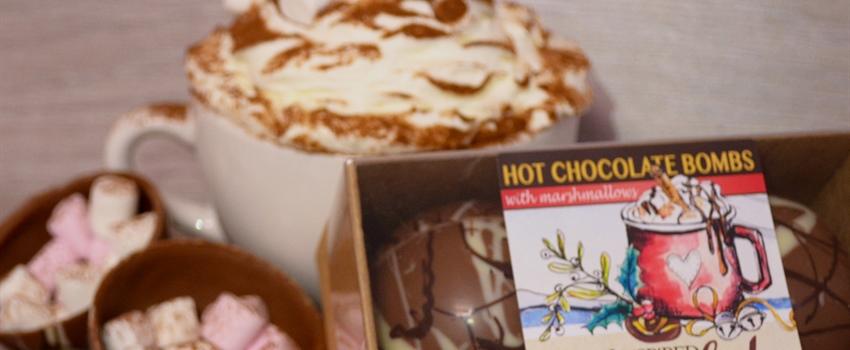 Richard Warne
Editor