Since our arrival in March it is fair to say we have been exceptionally busy with a huge list of exciting ideas and ambitions!
One of the first things we wanted to do was improve the layout of our Factory in order to make it feel more welcoming for our customers, improve the café and make space for a dedicated workshop.
After a lot of planning, we closed for a week at the end of June and set to work sporting our oldest clothes which were quickly covered in paint! Thankfully we had engaged the services of Acorn Contractors who kept us right!
A week later we reopened with a slightly smaller shop area, but a much more open and bright café area and even some space to sit outside. We also said hello to our workshop, specifically so that our customers can have some with chocolate.
Following a lot of procrastination, we had also decided to rebrand under our new identity Inspired Chocolate. We feel that this better describes who we are and where we are going and want all to know that things have changed.
We still have loads to do from new packaging and labelling to introduction of our workshop activities so please watch this space for news of our developments.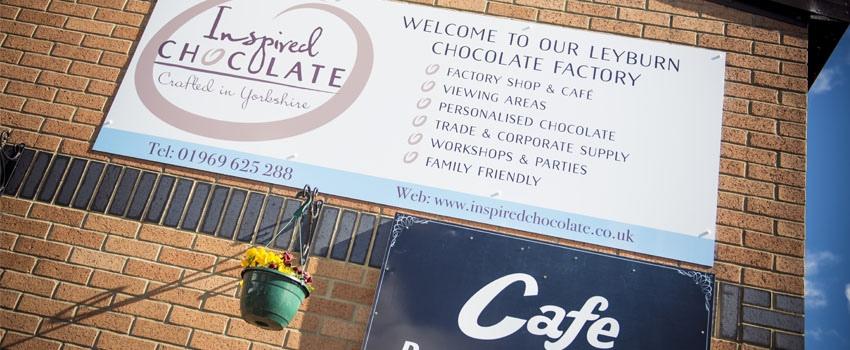 Richard Warne
Editor