We are delighted to launch all new packaging for our chocolate bars, foil wrapped for freshness with a recycled paper sleeve featuring local countryside scenes painted by the wonderful artist Michelle Wade of Emme Designs.
Together with the new packaging, in keeping with a more local theme, we are also excited to announce these bars will be made with a new British Chocolate.
Inspired Chocolate are making the switch to Stewart and Arnold Chocolate – the quintessential British Chocolate for the Artisan. Whilst still under the expert stewardship of the famous Belgian Chocolate company Barry Callebaut, with the same high quality and ethical practices, their Stewart and Arnold Brand is British!
Who are Stewart and Arnold?
Inspired by their vision of great British Chocolate, in 1945 William Stewart (Businessman) and Dr Arnold Spicer (Fellow of Royal Institute of Chemistry) created a Chocolate Factory in the small town of High Wycombe.
Over 70 years later, Stewart & Arnold is now produced in the historic market town of Banbury, bordering the Cotswolds and in the heart of the British countryside.
This brand-new range of chocolate is specifically tailored to preferred British tastes and brings the best of tradition and expertise to a modern audience. In addition to being British made, the chocolate is made with 100% British milk.
Beautifully rounded and smooth with distinct flavours, Stewart and Arnold is perfect for Inspired Chocolate to make the most delicious high-quality products for our customers.
We are always keen to support local, buy British and minimise our carbon footprint. The launch of Steward and Arnold, a British Brand Chocolate backed by Barry Callebaut was too good an opportunity for us to miss. It enables us to support a British Chocolate brand and jobs whilst still ensuring 100% cocoa sustainability and traceability together with ethical practices under the Cocoa Horizons program.
The Taste Test!
As well as being British and sustainable, this new chocolate also had to undergo an extremely rigorous and thorough taste test by our Team. We are pleased to say it passed with top marks and are convinced that our customers will love it too. It does cost a fraction more, but we feel it is well worth it.
The milk chocolate has a slightly higher cocoa content at 35% and is very smooth, the white chocolate contains more milk and less sugar resulting in a richer, creamier profile. We are also launching a 70% dark chocolate bar to join our more balanced 55% one. The 70% bar has a particularly intense cocoa taste.
This new Chocolate has now hit our shelves & website and will be with our stockists soon! We hope you enjoy it as much as we do, please do share your feedback with us.

What is Cocoa Horizons?
Cocoa Horizons is a program dedicated to improving the livelihoods of cocoa farmers and their communities through promotion of sustainable, entrepreneurial farming, improved productivity and community development which protect nature and children. For each chocolate you buy, Cocoa Horizons reinvests a part in farmer training and farming tools to elevate farmers into experts. With their crops, we can continue bringing you superior taste and quality, and in turn the farmers make a better living out of cocoa farming. Find out more about the Cocoa Horizons program here.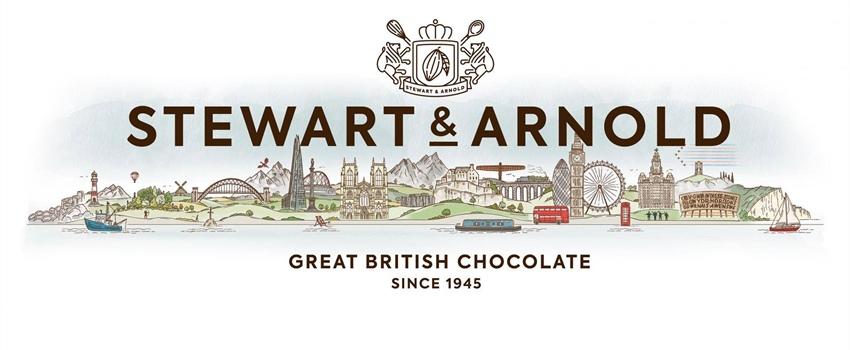 Richard Warne
Editor