Inspired Collection - 6 Box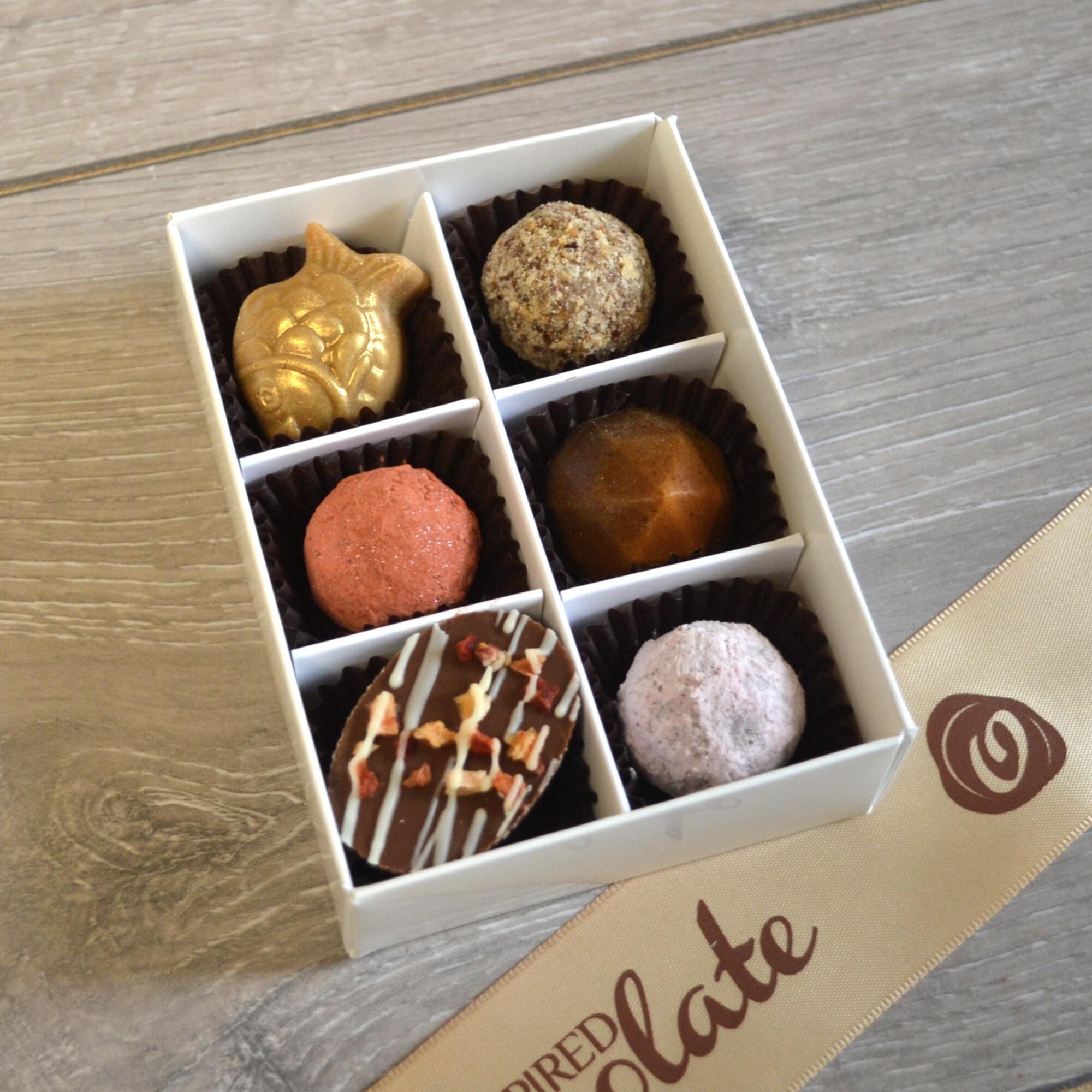 Inspired Collection - 6 Box
Recommend to a friend
Description

Our 6 box containing an assortment of our favourite luxury chocolates in milk, white, dark and caramel chocolate makes the perfect gift or even a little treat for yourself!

Each box contains:

1 x Gold Fish
1x White Orange Jewel
1 x Milk Nutty Caramel Heaven
1 x Dark Passion Fruit Jewel
1 x Milk Strawberry Basket
1 x Milk Pink Marc de Champagne Truffle

Ingredients

Sugar, cocoa butter, whole & skimmed milk powder, cocoa mass, emulsifier: soy lecithin (E322), vegetable fat (palm), natural vanilla flavouring, anhydrous milk fat, whipping cream (milk), stabiliser (carrageenan), glucose, unsalted butter, milk sugar, whey powder (milk), caramelised sugar, salt, glucose syrup (wheat), evaporated milk, hydrogenated coconut oil, mono- and diglycerides, rosemary extract, raspberries, lemon juice (from concentrate), gelling agent:fruit pectin, citric acid, passion fruit, strawberries, natural strawberry flavouring, sorbitol E420, nuts (hazelnuts), Goyards Marc de champagne, Mount Gay rum, neutral alcohol, freeze dried strawberry powder, icing sugar, maize starch. E102,E110,E132,E133.

Allergens: Milk, soy, wheat, nuts (hazelnuts). Contains gluten. May contain peanuts and other nut traces.