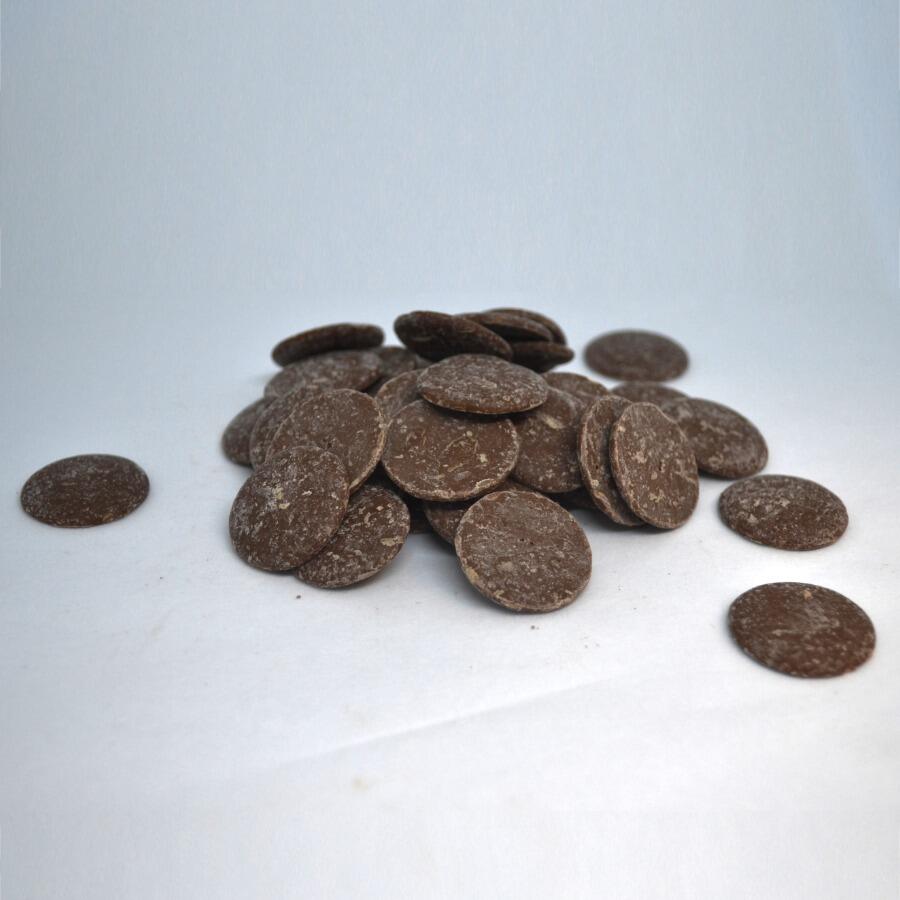 Milk Chocolate Callets
Recommend to a friend
Description

Premium Belgian milk chocolate callets They are perfect for melting down to make chocolate creations, stirring into a cup of warm milk to make delicious hot chocolates, or just eating as they are!

Belgian Chocolate with no added palm or vegetable oils and the cocoa is 100% sustainable and traceable under the Cocoa Horizons program.

If you're looking for an iconic milk chocolate preferred by chefs worldwide, Recipe N° 823 is the way to go. Think a deep, warm colour, smooth cocoa body, and sweet, caramelly notes to top it all off.
This well-loved chocolate has a full-bodied taste and great workability. Pair it with a wide range of powerful spicy, fruity, dairy, or liqueur-like flavours. Its all-round fluidity makes it efficient in any application.

100g bag.

Ingredients

Sugar, cocoa butter, whole milk powder, cocoa mass, emulsifier: soy lecithin (E322), natural vanilla flavouring.

Cocoa Solids 34%min , milk solids 22% min.

Allergens: Milk, soy. May contain nut traces. Gluten free.