Monthly Chocolate Box Subscription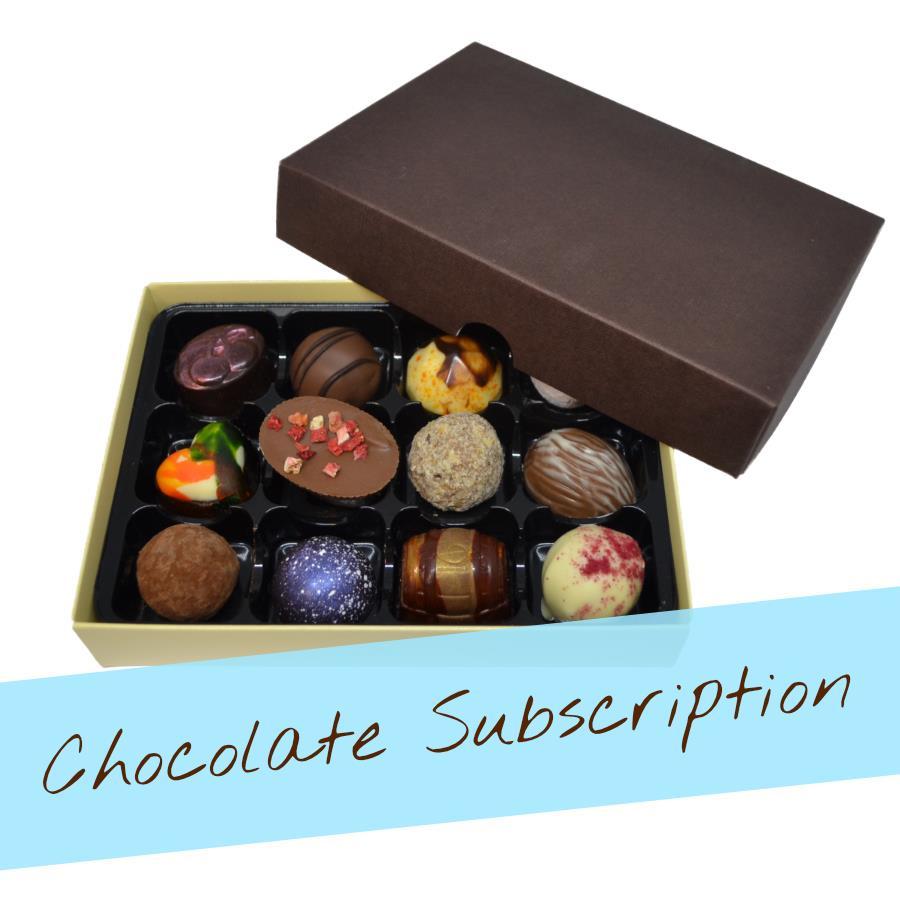 Monthly Chocolate Box Subscription
Recommend to a friend
Description

Either treat yourself or why not buy someone a year long gift... of chocolate! Receive a 12 box of our fancy chocolates every month for a whole year. Each month we'll choose a different selection of our fancy chocolates for you to enjoy. Try new flavours and enjoy the good old favourites too! Each month is a suprise as to what you will receive.

Pay for the year and a box of 12 fancy chocolates will be sent out around the 11th of each month (date may vary slightly depending on when it falls) for the next 12 months.

We can cater for vegans and intollerences, please just let us know when placing your order.